Aerial Views of the Campus
---
Bloomsburg State Teachers College in 1946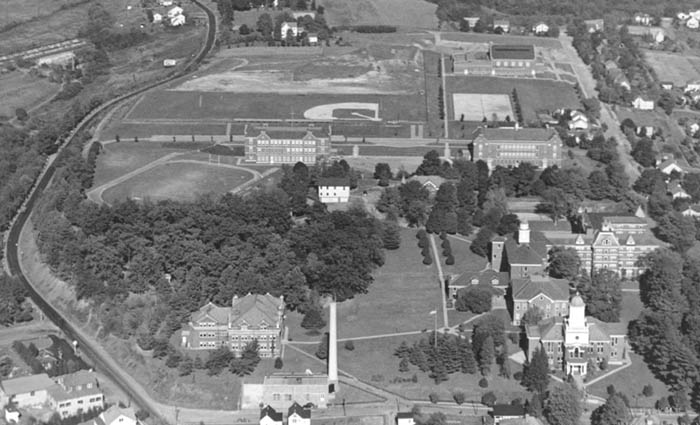 The Pinery and flagpole can be seen just to the left of Carver Hall at the bottom of the image.
The campus was known at this time for its open space and many trees, especially in the Grove east of Science Hall.
Click on the images for a close-up view of the Memorial Pinery
Bloomsburg State College in 1968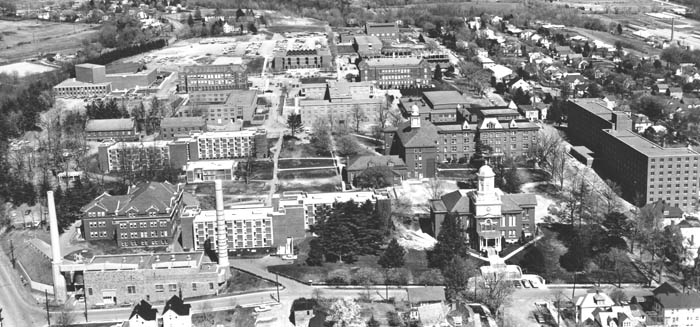 Many more buildings had been constructed in the 22 years since the photograph at top.
The Pinery lost several trees with the building of West Hall dormitory (now Schuylkill),
and was effectively cut off from the rest of the campus.
---
Back to Main Memorial Pinery page
Updated 11/6/02