David O. Williams
Dunmore Cemetery
Dunmore, Lackawanna County
---
The final resting place of Captain David O. Williams.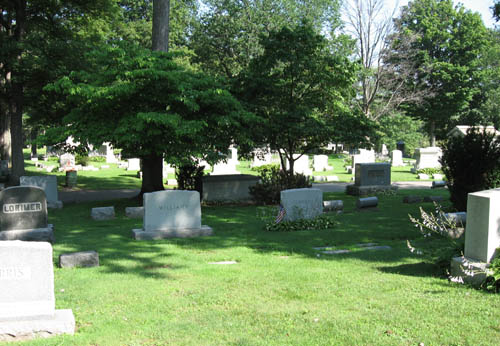 Dunmore Cemetery, with the Williams family stone in front of the tree at left.
Also buried in the plot are his parents and two sisters.
This cemetery is also a place for the living, with workers tending the lawns
and people strolling through the grounds for exercise.
---

Back to David O. Williams

Updated 7/21/06